Awarded The 2019 Hong Kong Awards for Industries: Equipment and Machinery Design Award.
Awarded product: GNSS Disciplined Oscillator.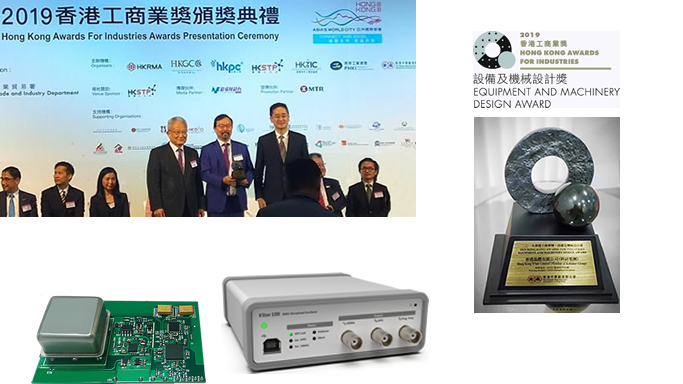 Global Navigation Satellite System Disciplined Oscillator (GNSSDO) consists of high stability oscillator, GNSS receiver and phase-locked controller. GNSSDO works by steering a high quality oscillator to lock to the GNSS signal via a tracking loop. It continuously adjusts itself to align with UTC time.
During GNSS lock period, a self-learning algorithm generates a set of optimal system coefficients representing the dynamic oscillator model. The coefficients are used to compensate the influence due to temperature and other variables change during the holdover period when GNSS was lost.
When the GNSSDO is used in base-stations of telecom network, it can provide accurate time signal even GNSS signal is lost. Meanwhile, GNSSDO automatically scan for satellites in the background to find the best combination of GNSS and switch to it, in order to enhance time accuracy and stability.